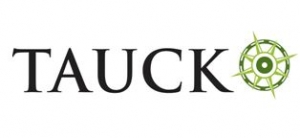 A distinguished series of signature river cruises, with uncommon access and exclusive cultural experiences ashore along the various European waterways that aim to connect travellers with each place they visit.
Tauck offer to take care of every detail on each voyage so guests connect ashore with people, places, and cultural traditions. Shore excursions are all well-choreographed, with exclusive cultural experiences, many of them private for Tauck guests only. Dining ashore is included, providing a genuine taste of regional cuisine

Virtually every expense is included in one up-front price on Tauck river cruises; all excursions are included, as are ALL gratuities. No more than 118 guests are aboard, and ships include 14 suites (300 sq. ft.) and 7 junior suites with floor-to-ceiling windows opening on to French Balconies, the most suites on any European riverboat.
Tauck currently offers 14 all-inclusive river voyages throughout Europe on four Jewel-Class ships – the MS Swiss Emerald, Swiss Sapphire, Swiss Jewel, and Swiss Treasures and itineraries range from 8 to 24 days, with over 100 departures annually.
Two new Inspiration-Class vessels will join the fleet in 2014, the MS Inspire and Savor. Both will be 443ft in length and accommodate 130 passengers. Tauck will also introduce four new itineraries, including its first-ever cruise on the Seine.
WHERE THEY GO: Rhine, Danube, Main, Rhône, Seine and Moselle.
Tauck Video