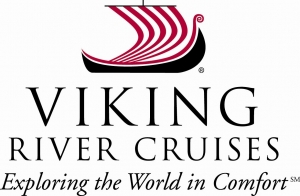 By continuously building on their focus of innovation, Viking have set industry standards for many years in River Cruising in Europe.
2012 also saw the anticipated introduction of the Viking Longships, six revolutionary vessels, including Europe's first "green" river ship, Viking Legend, and the environmentally aware Viking Prestige, which they followed in 2013 with TEN new Longships, all christened in one Guiness World Records day!
Viking is one of the most recognised and active brands in cruising globally, with regular TV advertising and sponsorship and prolific features within traditional media also, making it the most likely name that initially comes to mind when thinking of a river cruise in Europe.
WHERE DO THEY GO: Rhine, Danube, Rhone, Saone, Seine, Moselle, Elbe, Bordeaux, Douro, Russia.
OPERATOR VIDEO