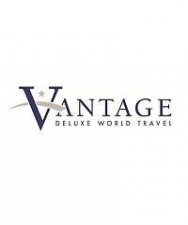 Another all-American operator on the rivers of the world (and with other luxury tours), Vantage feature largely their own fleet of ships, plus some charters, and aim to be one of the most luxurious choices in the market.
Their American-style ships provide North American travellers with all the comforts of home, bringing Deluxe hotel standards and gourmet dining to the rivers of Europe, making each voyage "a unique Vantage vacation experience."
Wine tastings, fresh, local produce and outstanding cuisine are all part of the experience, and there are a variety of escorted pre and post-cruise add-ons in places like Paris, Bruges, Prague and Lucerne.
Further enhancing the Vantage-owned fleet are exclusively-chartered vessels in Europe, such as the MS Douro Spirit on the Douro River, the MS Tolstoy on the Volga and Neva rivers in Russia, and the MS Fredric Chopin on a new-for-2014 voyage along the Elbe River.
WHERE DO THEY GO: Rhine, Danube, Rhone, Saone, Moselle.