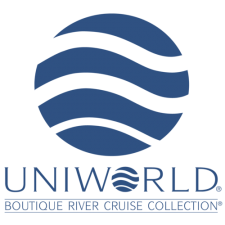 Each Uniworld ship carries its own cachet, and each has a unique story to tell. Rich in character, uncommon in design, and unyielding in attention to every detail, the ship is more than just a way to get from one destination to the next: it's a genuine place for discovery, whether in Europe, Russian, Egypt, Vietnam/Cambodia and China.
According to Uniworld, true five-star luxury is felt as well as seen. Fine hoteliers make their guests feel welcome in many ways, most importantly by getting to know them and being aware of their personal preferences. It is a pleasure when the chef remembers you like your eggs prepared "sunny-side up" at breakfast, or the bartender knows you prefer your favorite drink with that little extra twist.
It's the Captain stopping by your dinner table to continue the conversation you began yesterday, or the housekeeper remembering you like lavender tea during the afternoon in your suite.
Above all, it's a true European boutique hotel style that is both gracious and personable in the best uhurried traditions of river-cruising. Also marketed in the UK through Titan Travel, with their unique guided service.

WHERE DO THEY GO: Rhine, Danube, Rhone, Saone, Bordeaux, Seine, Douro, Po, Russia.

Cruise Line Video