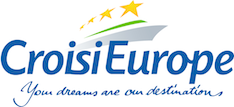 This French company have expanded significantly in recent years and now offer a wide range of high-quality voyages throughout the main European rivers (plus several coastal cruises and a boat on the Mekong in Vietnam and Cambodia), including new hotel barging options on the canals of France, taking up to 24 passengers.
With a fleet of some 30 ships, they are now Europe's largest river-cruise operation and bring French flair (and cuisine) to the more cosmopolitan European mix, while both lunch and dinner are served with appropriate local wines. Their ships carry from 100-180 passengers and include modern amenities like satellite TV, cabins for disabled guests and spacious sun decks.
They work hard to be environmentall friendly, and have a value-for-money focus that stems from their family-owned business model. "You won't find extravagance and fuss at CroisiEurope," they say. "Instead, what you'll find is just wonderfully right. And you'll be able to enjoy your trip that much more because of it!"
WHERE DO THEY GO: Rhine, Danube, Seine, Rhone, Saone, Moselle, Bordeaux, Douro, Guadalquivir/Guadiana, Po, Belgium.
OPERATOR VIDEO
You won't find extravagance and fuss at CroisiEurope. Instead, what you'll find is just wonderfully right. And you'll be able to enjoy your trip that much more because of it! - See more at: http://www.croisieuroperivercruises.com/value-money#sthash.3vtPIWMP.dpuf
You won't find extravagance and fuss at CroisiEurope. Instead, what you'll find is just wonderfully right. And you'll be able to enjoy your trip that much more because of it! - See more at: http://www.croisieuroperivercruises.com/value-money#sthash.3vtPIWMP.dpuf
You won't find extravagance and fuss at CroisiEurope. Instead, what you'll find is just wonderfully right. And you'll be able to enjoy your trip that much more because of it! - See more at: http://www.croisieuroperivercruises.com/value-money#sthash.3vtPIWMP.dpuf
You won't find extravagance and fuss at CroisiEurope. Instead, what you'll find is just wonderfully right. And you'll be able to enjoy your trip that much more because of it! - See more at: http://www.croisieuroperivercruises.com/value-money#sthash.3vtPIWMP.dpuf