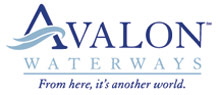 In 2004, Avalon set out to revolutionise luxury river cruising, with a vision to visit the choicest destinations, cruising through the most captivating scenery, exploring history, heritage and culture, all delivered with the luxury of 5* hotel standard accommodation on board the most modern ships.
Now, with one of the most contemporary fleets of award-winning ships in Europe, Avalon have taken the essential river-cruise formula and made it even better – down to the last detail. Luxurious comfort, superb service, sleek and spacious staterooms, fine cuisine and excellent itineraries along some of the world's most beautiful waterways are just some of the reasons why their guests choose to return, time after time. They also feature the Mekong (Vietnam/Cambodia), Yangtze, Amazon and Mississippi.
WHERE DO THEY GO: Danube, Rhone, Saone, Rhine, Moselle, Seine.
OPERATOR VIDEO