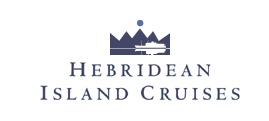 This luxury small-ship operator, which is primarily known for its deluxe cruises around the highlands and islands of Scotland, turned to river-cruising in 2012 and employs the charming Royal Crown for a series of bespoke voyages on the Rhine, Moselle and Danube.
Each voyage is carefully selected to showcase the best of the river destinations and the ship is a true one-off delight. From the Art Deco style cabins, with marbled shower rooms, to the Sun Deck with its proper teak loungers, everything is geared for relaxed enjoyment, with a well-positioned lounge-bar from which to marvel at the constantly changing scenery, and a superb dining room. In fact, everything on board is more reminiscent of a private yacht than a typical river-cruiser.
On the upper deck, the reception desk is manned 24hrs a day and you can relax in the lounge with tea, coffee or a drink from the bar, all included in the cruise fare. The library contains a good selection of books plus two net-books for internet access. Royal Crown also benefits from free Wi-Fi connectively for those intending to use their own laptops. For the more energetic there is a fully equipped gym and sauna.
Ultimately, this is genuinely something different in the river-cruise world and great value even though it is in the upper price range.
WHERE DO THEY GO: Rhine, Moselle, Danube.