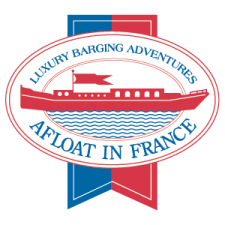 The distinctive ultra-deluxe style of Orient-Express has its own river-cruise operation in France, with five of their own immaculately maintained luxury hotel barges - or peniche-hotels, as Orient-Express call them - taking from 4 to 12 passengers.
Operating mainly 7-day voyages purely on the canals and rivers of the heart of the country, they offer a slow, relaxed and culturally rich experience along the way, serving up the best food and wine of the regions they traverse.
Fully all-inclusive on board, and pampered by a 1:1 passenger-crew ratio, it is an opportunity to be fully immersed in French culture and cuisine, with stops to get to grips with towns like Beziers and Carcassonne, Dijon and Vienne, as well as regions such as Provence and Burgundy.
Cruises can also be combined with short-break opportunities in Paris, Rheims and Chantilly, while excursions include horse-riding tours, wine-tastings and cycling. Themed trips include cuisine, architecture, history and golf. The five barges are all beautifully furnished in vintage style, with cosy, fully ensuite staterooms, while Amaryllis and Fleur de Lys feature swimming pools and Alouette boasts an open kitchen for cookery classes and demonstrations.
WHERE DO THEY GO: Rhone, Canal Du Midi, Burgundy, Franche-Comte.
FEATURED CRUISES: The Rhone Ranger.