07.03.2014
CroisiEurope Buys Out Mekong River Company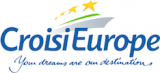 Today's hot-off-the-press story comes from ambitious French company CroisiEurope, with news they have bought out the Mekong River Cruise Company.
For the past four years, Europe's river-cruise market leader has chartered the RV Indochine (above), but now it will own the vessel outright, although the company will retain its original name - Compagnie Fluviale du Mékong - to which the trademark "by CroisiEurope" will be added.
This acquisition gives the company another four new charming colonial-style vessels which will cruise along the Mekong between Cambodia and Vietnam. All the vessels will stick with their original cruise planning from Siem Reap to Saigon via Phnom Penh (or vice versa), from August to April.

Highlights of these cruises include:

A four-star vessel that combines charm and comfort and is completely panelled in tropical hardwood

Discovering the Khmer temples at the site of Angkor

Bustling Saigon

The French colonial charm of Phnom Penh

The turbulent life of floating villages, Lake Tonle Sap and the discovery of the fish farms on the Mekong delta

A beautifully emotive cruise full of colour.
The Fleet:
The RV Indochine: 48 passengers with 24 cabins
The RV Lan Diep: 44 passengers with 22 cabins
The RV Tioum Tou 1: 20 passengers with 10 cabins
The RV Tioum Tou 2: 28 passengers with 14 cabins
Two additional vessels in the same style will shortly be constructed in Vietnam in order to enhance the fleet. And CroisiEurope say: "As with our entire fleet, the high standards of quality that have made this French family-run river cruise company so successful will be respected. With this advance into Asia, CroisiEurope is writing a new chapter in its cruising history as it widens the areas of its expertise and operations."

More info: call 020 8328 1281 or visit www.croisieurope.co.uk.